SEO Experts – My Recent Emails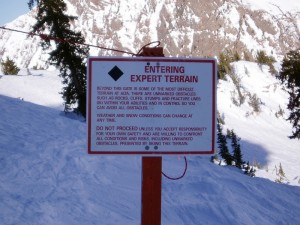 I'm not sure why I've been getting a lot of emails recently asking for a job or to buy a service, but I have.  Maybe it's the economy, I don't know.  And to make things worse, most of them are from SEO *experts* trying to convince me that *they* know what I need to do in order to *fix* my site rankings…
Normally I would think that this is just the typical junk email that everyone gets, but to target me specifically for SEO services is absurd.  I mean, c'mon.  If they did just a tinsy bit of research, they'd quickly see that I do this for a living.  🙂
Granted, everyone needs some help from time to time, but I suppose it's in the manner of which it is presented that I find laughable.
For instance, I received this email just the other day…
 
From: Marvin #### <marvin####@sti-creative.com>
Date: Tue, Feb 8, 2011 at 9:05 AM
Subject: Regarding your website
To: ############@##########.com

Message Body:
Hi,
We had a chance to look at your website and what we discovered will certainly be informative. Your website is losing potential sales due to limited quality traffic.
This under-performance is because most of your website's targeted keywords don't feature in the first page of search engines, your website's coding contains errors which affects ranking and your website's back links are limited in quality and quantity.
Let us know if you require our FREE SEO REPORT which will represent the current SEO status of your website and provide you a roadmap of how we can promote the same.
Best Regards,
Marvin.
Systems Technology International Inc.
Michigan: 39555 Orchard Hill Place, Suite 461, Novi, Michigan-48375
New York: 9921 4th Ave, Brooklyn, NY 11209
Call – 248 522 6824
Hallelujah!  Someone else knows exactly what I know (and my wife doesn't even have to hear about it).  😉
Now as a prospective client, I'm personally not impressed.  The least they could have done would have been to query the registration of the domain to get my name.  I mean, doesn't everyone pay just a little more attention would you use their name?  Of course they do.
Next, they might have included a few numbers to entice me and show that they knew what they were talking about. 
"We found that your site has only 14 backlinks and 4 of those are from low-quality domains."
Now that would perk my interest; wouldn't it for you too?
But I think the most laughable part is that it must be a boiler plate email because it would apply to ANY website — even Facebook or Google.
I mean who *really* has as much traffic as they want?  It's not like I hear, "I'm telling you, if these visitors don't stop viewing my website, I don't know what I'm going to do.", all the time on the webmaster forums…  Everyone has limited traffic.  Welcome to the #4 Fact of Life — found right after Birth, Death & Taxes.
Furthermore, they point out backlinks and of course that's a limiting factor (for most of us).  It plainly takes time to build backlinks — if you want them to stick around past a month or so.
Finally I'll leave you with the phrase "most of your website's targeted keywords don't feature in the first page of search engines".  Ain't that the truth, but what they forgot to say was the fact that *some* targeting keywords do [show up on the front page] and that's all it takes sometimes to make money.  🙂
So if you're a SEO expert knocking on my virtual door, please do some research before interrupting me.  If you can prove something, that's one thing, but talking in generalities is quite another.  Nothing they said proved to me that they're experts in anything — besides email marketing.  😉