Backlinks – You Ain't Somebody 'Til You're Backlinked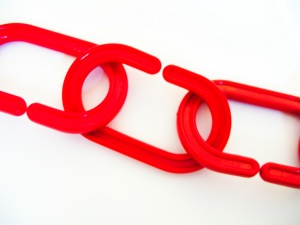 Q:  Do I really need to get backlinks for my site?
A:  Yep.  The 3 Golden Eggs of SEO are the Title Tag, Unique Content and Backlinks.  I don't like it either (since I'm generally the one building them for you), but that's just the way it is.   If you want (free) traffic, being found in the search engines is pretty important and this means votes.  That is, votes in the way of one-way links pointing to your website.
Tip: Start with building your links with the places you already visit; i.e. Facebook, Twitter, Yahoo Answers, etc.  Got an e-How article? Paste your websites' URL in your signature file, in your profiles and in your sidebar on any Blogger blog.
Further Reading:
How To Build Backlinks
How To SEO