Potentially Dangerous Emails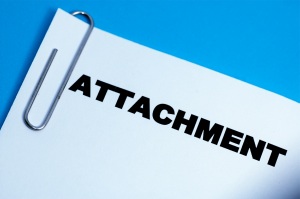 Q:  I don't know which emails are spam without opening them… I normally do simply delete them once I realize they are blank… Is that okay?
A:  It's okay to throw away a blank email — like anything else.  Each of your email servers have spam/virus checkers.  It's not like AOL or Yahoo! is going to just pass off infected files onto their customers.
Remember: As long as you don't click on any link, or download any file/attachment or even a photo, then you can't get infected — it's just text. 
Tips: Turn off the automatic loading of pictures in your email.  This will speed up your browsing rate, plus how many times do you really need to see the same 'hilarious dog photos' email again and again??
Further Reading: E-mail spam – Wikipedia, the free encyclopedia FTC – SPAM  – Home Page snopes.com: Urban Legends Reference Pages
Questions? Contact a Web Guru – I might know one! 😉